Why Is Customer Satisfaction Important & How to Improve It?
Your product is original, your prices are competitive, and you've invested heavily in promoting your brand online. Still, your profits are poor. So, what's the problem? Even though these elements are critical for your business, you need to go the extra mile in building positive user experience around them. Poor customer satisfaction usually results in bad word-of-mouth and low retention, hurting your bottom line.
Statistics back me up on this. In their 2018 Digital Trends report, Econsultancy asked numerous businesses what their most exciting opportunities were and customer experience was the most common response.
So, what are the benefits of improving customer experience and how to handle it? Let's find out!
The Benefits of Improving Customer Satisfaction
Boosting customer satisfaction is one of the major challenges you need to address. But, how exactly can it improve your business? Here are a few benefits of keeping your customers happy.
Retaining Customers Is Cheaper than Attracting New Ones

Expanding your customer base is important. However, keeping your loyal customers happy is even more significant. Statistics say that marketing your business to prospective customers, boosting their interest, and converting them costs more than retaining existing ones. Precisely because of this, improving your customers' buying experience and nurturing strong relationships with them is key for your business' profitable growth.

Your Customers Want to Be Valued

The number of your competitors in the online sphere is constantly rising. Your customers are aware of this and they choose brands that value their loyalty. This is why you need to focus on improving your customers' experience at every stage of their communication with your brand.

First, positive customer experience helps you position yourself as reliable, professional, and trustworthy. It improves your brand loyalty and inspires people to buy from you over and over again.

Second, improving customer satisfaction will help you rise above your rivals. Even if you and your competitors are offering the same range of products, it's your website responsiveness, customer support, and loyalty programs that will get them to choose you in the sea of similar businesses.

Better Customer Experience Minimizes Negative Word of Mouth

This is an important factor to consider, given that your customers trust other people's online reviews more than branded content. Moreover, 40% of your customers won't buy from you if they read negative reviews. And, as you already know, once lost, your customers' trust is difficult to regain. Your goal is to, by boosting customer experience, minimize negative word of mouth, attract new customers, and turn existing ones into your brand advocates.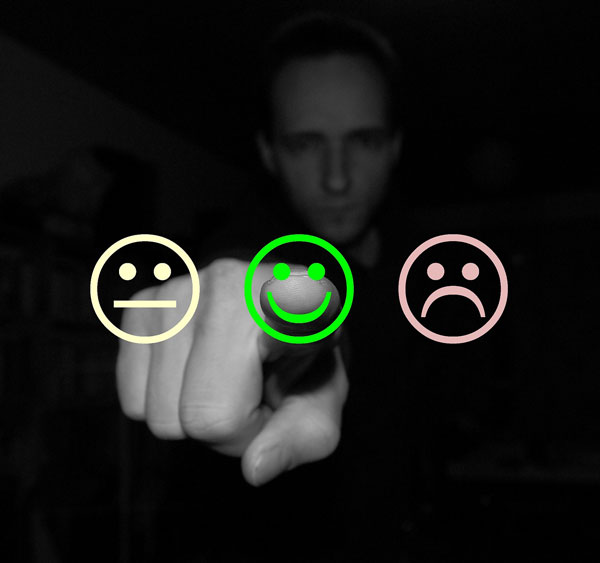 Customer Satisfaction Tactics You Need to Keep in Mind
Now that you understand the importance of customer satisfaction, you need to test your current CX strategy and refine it based on the data you collect.
Outline Goals and Plans

Before you start building relationships with your customers, you need to set clear goals. Of course, there is no uniform strategy you could apply, as your goals depend on your industry, growth, and target audience. You could start by following the famous SMART goal-setting system, meaning that your objectives should always be specific, measurable, achievable, relevant, and timely. Most importantly, they need to be realistic.

Build a Sped Plan for Your CX Strategy

To set yourself apart from your competition, you need to treat your customers as a long-term investment. And, just like with any other investment, you need create a detailed spend plan to support your CX tactics. By establishing a solid customer retention strategy, you will be able to estimate your costs effectively and allocate your budget to those tools and activities that work for you.

Most importantly, you'll be able to predict the potential problems with your cash flow and resolve them efficiently. For example, if late payments are hurting your bottom line, you could turn to invoice financing. As you're not applying for a loan, but rather taking an advance of the money that already belongs to you, invoicing is a safe way to boost business finance and take control of your cash flow.

Collect Customer Data

The most effective is conducting customer satisfaction survey, as you can use them to gather the customer satisfaction data around a specific aspect of your business. For example, Net Promoter Score is used to calculate how likely your customers are to recommend your business, while Customer Effect Score measures how fast your customers can complete the desired action or have their problem solved.

Another effective method of collecting data is social media monitoring. Your customers are using social networks to express their opinions about brands, review them, and participate in discussions with other customers. These channels are true goldmines of customer data and you cannot afford to ignore them. This where social media monitoring tools come to shine. They keep you informed about all your brand and product mentions and let you collect customer feedback in real-time.

Finally, you can always ask your customers to leave feedback. Get your site listed on all major business review websites like Glassdoor or Yelp. Share the links to these sites on your social media profiles and inspire your customers to visit them and leave comments.

Analyzing the Data and Make the Adjustments Needed

"Your most unhappy customers are your greatest source of learning," Bill Gates emphasizes. Precisely because of that, you shouldn't let your customer data sit somewhere on your laptop unused. Analyze it regularly and use it to refine your CX strategies.
Here Are a Few Critical Steps You Need to Take:
Improve the quality of your products/services and sell them at competitive prices.
Tailor your branding, marketing, and pricing strategies to the market demands.
Make your site user-friendly. Simple navigation, clear calls to action, fast loading times, improved readability of your content, the UX design, and mobile-responsiveness are the key elements you need to focus on.
Provide them with the 24/7 feedback. Apart from the social listening tools mentioned above, you could use chatbots on your site and social networks to answer their questions in real time.
Host giveaways and offer incentives to show you appreciate their loyalty.
Be transparent. The pricing and company transparency is immensely important in the online world.
Use social networks to humanize your interaction with customers and build a solid brand.
Over to You
Happy customers are paying customers and you need to keep that in mind when refining your customer satisfaction strategies. Collect and analyze your data and update your approach regularly to build trust among your target audience and inspire them to come back to you.
How do you keep your customers happy?