Drive Traffic to Your WordPress Site with Inbound Marketing
It doesn't matter if you are an aspiring blogger or a small business owner, you want people to find your site. And, as the number of your competitors using the same channels is constantly rising, reaching out to your target audience has never been more complicated. To cut through the noise and set yourself apart from your competitors, you need to have a solid inbound marketing strategy.
So, let's learn what inbound marketing is and how to use it to drive quality traffic to your site.
Listen to your Target Audience
The key to boosting your website traffic is not only about attracting new leads, but also about retaining your existing followers. Namely, your goal should be stay relevant to them and inspire them to come back over and over again.
Apart from jaw-dropping content, a user-friendly website, and competitive prices, you should also track what your customers are talking about you. This is the only way to tailor your inbound marketing strategy to their expectations.
Social listening could be your great starting point. There are numerous social media monitoring tools that will notify you whenever your brand or product is mentioned on social networks. This is a great opportunity for you to reach out to your target audience directly, providing them with actionable tips and relevant content.
You should also conduct interviews. There are numerous platforms that will help you create awesome online surveys and promote them via multiple channels. To make sure your customers will give you honest answers, consider setting up paid surveys online . Knowing that they will be incentivized for their feedback, they will take your seriously and won't hesitate to be open to you.
Create Engaging Content
Even though there are many articles explaining the difference between content marketing and inbound marketing , the truth is that these two branches are highly intertwined. Content marketing helps you contextualize your digital marketing efforts and make your brand more approachable to your customers. It also helps you position yourself as an authority in your niche. Once your readers recognize you as a valuable source of information, they will come back for more tips and recommend your site to their friends.
Make sure the content you write makes sense. Remember, you're not creating it for Google's crawlers. You're doing so to engage and educate your target audience. So, if you're writing articles, don't overstuff them with fluff text and a bunch of keywords. Instead, make them organic and helpful.
Experiment with the types of content. Focus on visual content – stuff like infographics, images, slideshows, memes, and videos. They will help you represent difficult concepts in an easy-to-understand way, driving more shares and links to your blog.
Boost your Site Dwell Time
Simply put, dwell time indicates how much time a user spends on your site before leaving it. It's still debatable if this metric is among Google's 200+ ranking signals, but one thing is sure- it's extremely important to your SEO. It tells Google how optimized your site is and how relevant your content is to your target readers.
So, your goal is to provide your readers with something that will keep them interested. And, offering the posts similar to the one they've opened seems like a great option. In WordPress, you can use a wide range of related post plugins, like the Jetpack Related Pages feature, Yet Another Related Posts Plugin, or Contextual Related Posts to provide your readers with the posts relevant to them.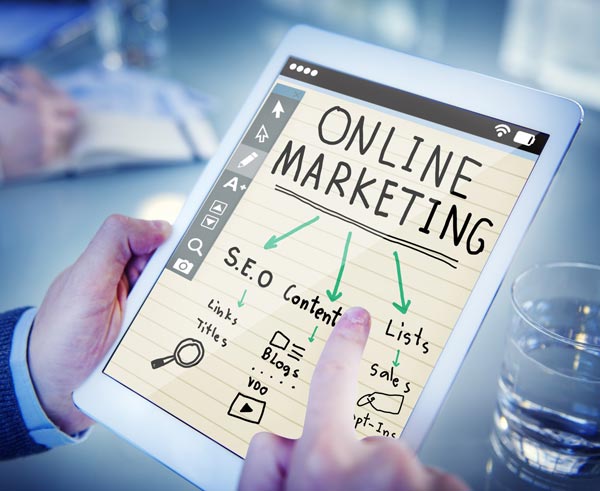 Optimize your Site for Search Engines
To boost your site's traffic, you need to make it visible to your target audience. To do so, you need to rank well on Google. This is where SEO shines.
Now, SEO is a pretty complex notion and it cannot be explained in those 200 words. It incorporates numerous practices, from keyword research and technical SEO to content creation, on-page optimization and link building. And, only when merged together, these practices make sense.
For each of these SEO techniques, you need to use the right tool. SEMrush, Moz's Open Site Explorer, Google Keyword Planner, and Ahrefs are just some of the tools that will simplify your SEO efforts and help you monitor the effectiveness of your tactics. Also, there are numerous WordPress plugins that will boost your site's SEO, such as All in One SEO Pack, Google XML Sitemaps or Yoast SEO.
Work on your Social Media Presence
Social networks give businesses of all shapes and sizes the opportunity to establish a stronger relationship with their customers. You can use them to promote your content and drive people to your site. They also serve as an amazing way to provide your customers with the instant feedback and connect with them on a more personal level. You can humanize your brand by sharing the behind-the-scenes photos, live videos, and stories that will engage them and motivate them to visit your site.
Precisely because of this, you need to enable the integration between your site and social media. Implement relevant social media sharing buttons to help people share your content across different platforms without having to jump from one tab to another. Some of the most popular social sharing plugins for WordPress are Social Warfare, Sumo Share, Monarch, and MashShare.
Master your CTAs
Your CTAs are buttons on your site that should guide your leads through different stages of your sales funnel, towards their conversion. This is why they need to be original, inspiring, and action-oriented.
Instead of the traditional "Sign Up Today" or "Buy Now" options, make your CTA authentic. Use strong words that trigger action and provoke emotion. Also, take advantage of FOMO (fear of missing out) to get them to take the desired action immediately. Make it as specific as possible to explain your target audience what's in it for them.
Your choice of WordPress CTA plugins depends on your needs. Use the Thrive Ultimatum plugin to add a sense of urgency to your CTA, Thrive Leads to ask your customers to sign up for your email list, or WP Notification Bar Pro to make custom notifications and alerts.
Create Dedicated Landing Pages
The main purpose of a landing page is to help you convert your visitors into leads. Every high-converting landing page should include the following:
A strong headline that hooks people's attention.
A sign-up form. Make your forms clear, to-the-point, and ask only those questions that are really relevant to you.
Visual elements, such as images. They help your users understand how your products work and help you break up text into readable sections.
A straightforward value proposition that highlights the benefit of your offer and tells why choosing you over your competitors is the right choice.
A persuasive CTA that will get them to click on the offer.
With the Inbound Now marketing suite, you can create calls to action, landing pages, automate your email marketing campaigns, as well as track and manage your lead generation. Another great option is Unbounce Landing Pages that helps you create fully customized landing pages for your marketing campaigns and add them to your WP site.
Conclusions
Without the implementation of inbound marketing, driving quality website traffic would be impossible. By creating valuable content and promoting it through multiple channels, you will generate more leads, boost customer conversions, and rank better in the SERPs. Most importantly, your inbound marketing strategy will bring you closer to your target audience and help you become their most reliable source of information.
What inbound strategies do you use to boost your website traffic?