Why Should Ecommerce Businesses Focus on User Experience?
When you sum up all the possible elements of your brand that influence how many of your visitors will keep browsing your website, how many of them will actually buy something, and how many will gladly return or even recommend your business, user experience trumps all others. After all, this single element comprises of so many different qualities of your ecommerce store that even a single detail out of order can affect and alter the whole experience.
However, the impact of UX doesn't end at turning visitors into buyers or deterring a visitor from your store altogether. This is merely one piece of the puzzle, as experience and how your visitors respond to your web presence will ultimately affect how well you can rank on search engines.
Delivering ROI
Every manager knows too well just how costly certain investments can be, and that pouring funds into a different sector will easily lead to financial turmoil. It's only natural then for brands, especially young ones, to worry about investing in something seemingly intangible which may or may not deliver measurable results. First of all, make your UX measurable and keep an eye on the relevant metrics so that you can see quantifiable results that will show you if you're going in the right direction.
Even those globally-renowned brands still invest in user experience, despite their already acquired fame and success. Just look at Walmart, as they have measured a 214% spurt in online visitors after they have redesigned their website. Numbers always show how much it pays to invest in delivering the right user experience.
Inspiring Loyalty
If you go to a website to purchase a pair of shoes, how reluctant will you be to go back to the same store if they make the process a lengthy and grueling one? Shopping is meant to be a liberating, enjoyable experience, and one done online should be even more convenient and simple. A glitch-free, seamless user experience that turns shopping into something your customers will gladly repeat whenever the need arises.
Even more importantly, UX is the key ingredient that will deter your customers from going to a competitor. Numbers show that almost 90% of consumers will switch to a different brand if the user experience doesn't meet their expectations with a given website. Some of the most relevant factors to consider are loading speed, image quality, navigation, and the number of steps they need to take in order to complete a purchase. Remember, the more steps they have to take, the likelihood of them changing their mind increases.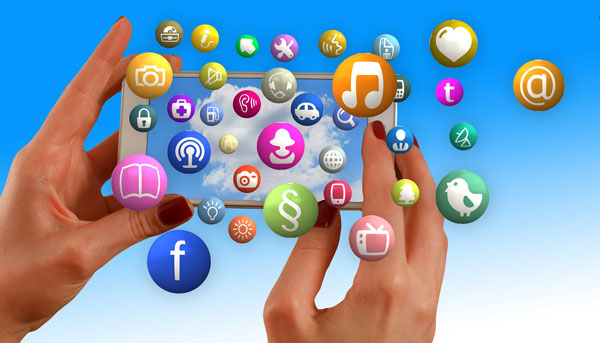 Encouraging Engagement
In a sea of similar brands that offer similar solutions to the same issue, how does your brand stand out and make itself unique? Ideally, through personalized user experience that lets your users know that they are indeed special to you, thus making you a more appealing business to them. When you go the extra mile and apply personalization like this, by focusing on each individual user preferences, behaviour and history with your brand, you'll increase your chance to turn leads into customers.
Brands need to understand that personalization today goes above and beyond what the term once included. Nowadays, you have the ability to alter your customer journey based on every unique situation, continuously update your data with the latest analytics, and allow your ecommerce store to reflect the preferences of every customer that visits your store.
Boosting Brand Recognition
Combine the previously mentioned personalized customer journey with all the specifications of speed and easy use, and you'll get a user experience that allows your brand to truly stand out and get noticed. Even more so, no matter if your customer browses on their computer, tablet, or mobile phone, it's your UX that will enable them to have the same seamless look and feel across all channels.
Creating branded experiences means that you will be able to gain the trust of your customers and ultimately improve your overall brand awareness. UX is the first impression you make on each visitor that comes to your website, and the reason for your existing customers to come back for yet another enjoyable shopping session. This is especially relevant for brands that have many competitors, such as fashion and beauty brands, or fitness and nutrition as of late. Generic content, no matter how sleek and seamless, no longer makes for a memorable experience, as your brand will become yet another faceless company.
Making some relevant noise
If you succeed at leaving a mighty first impression and continue to deliver a stunning UX through speed, simplicity and aesthetic appeal, your customers will most likely boast about more than the product itself. For instance,legendary Coca-Cola happiness campaigns have made such an incredible impact on the already loved brand. If you can get a free Coke in exchange for hugging the vending machine that holds the beverage, wouldn't you rush to tell your friends not about drinking the Coke, but the actual experience of getting one?
The same sentiment translates into the online world. If you can make your UX more relevant than the actual product, your customers will likely tell their friends, family, share on social media, and spread the word in any way possible – and we all know that nothing can make the same impact as your customers doing the marketing themselves.