Why Freelancers Should Hire an Accountant throughout the Year
Many people turn towards a freelancing career. As a freelancer, you're more independent to make decisions that suit you best. In addition, you can choose which projects to take on and with which clients you wish to work with. Moreover, you make your own schedules and set your own pace that perfectly matches your needs. However, as flexible as freelancing may be, there are still a lot of things you must take care of and, oftentimes, you simply don't have the time or skills to do so accordingly.
Accounting is a prime example. Most freelancers do their own accounting and taxes, but if you lack the proper skills and knowledge, you may be missing out on a lot of things. Accounting isn't just about doing your taxes right, but also about financial advice that can help you better manage your freelancing career, as well as your incomes. Therefore, here are a few reasons freelancers should hire an accountant throughout the year.
Why Do You Need An Accountant In The First Place?
First of all, if you don't have any knowledge about taxation and accounting it's strongly advised that you don't attempt to sort out your own taxes. The main reason is that you have to estimate your taxes on a quarterly basis, understand the tax deductions, as well as tax returns and calculate the amount of tax you have to pay. If you don't do this correctly, you may end up paying more than you should.
When employed by a company, the taxation is done for you and deducted from your paycheck. On the other hand, as a freelancer, you need to do this on your own. That's why it's a good idea to hire an accountant to help you sort everything out and ensure that you're on the right track. Simply put, hiring an accountant is an investment that will save you a lot of time and money in the long run.
Waiting for the Last Moment Is a Bad Idea
Many freelancers wait until the end of the year to file in their taxes. By that time, it's too late to regulate anything or fix any mistakes you may have made in your tax calculations. When you hire an accountant for the entire year, they can help you with your taxes from the very start.
They can perform the estimations for you and advise you on how to improve your financial situation. When you can consult an accountant anytime you wish, it becomes easier to understand your taxes as well as understand the tax deductions you're eligible for. Not only that, but you won't forget about tax returns that can save you money so that you don't overspend on your annual taxation fees.
Accountants Are a Good Investment
As a freelancer, you must probably believe that you don't earn nearly enough to hire an accountant for the entire year. As mentioned before, procuring the services of an accountant at the end of the year is a bad idea. However, hiring an accountant means their services are made available to you whenever you need them.
Paying for their services can yield a significant return on investment. Not only that, but you can easily find an accountant with suitable payment options, such as a payment portal for accountants that offers you more flexibility for payment terms and options. That way, you can pay for their services the way it suits you best and without making a huge dent in your budget.
Accountants Offer Valuable Advice
Aside from helping you do your taxes properly, accountants can also help you make better financial decisions. Advice is one of the many skills experienced accountants have and they can revise your financial records to determine whether your financial habits are correct or not. This is especially true should your freelancing career grow enough that you need to incorporate it into a business.
In that case, an accountant will become a valuable asset for you. For example, an accountant can advise you how to properly document your expenses in case the government decides to audit your tax returns. Furthermore, financial mistakes can have major consequences for both yourself and your career. That's why it's better to consult with an accountant than it is to risk it by doing everything yourself.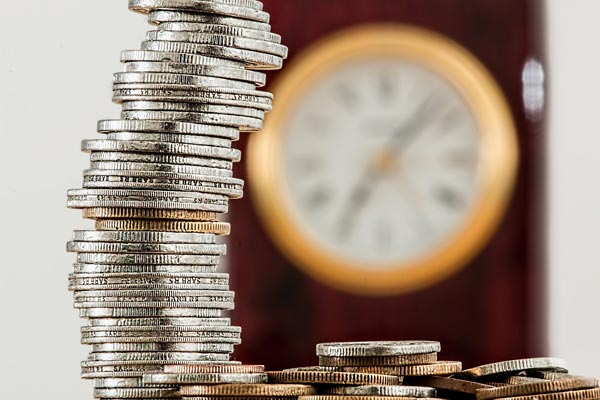 Accountants Can Save You Time
Calculating your taxes is a daunting and a time-consuming task. As a freelancer, you already know how extensive workload can take you by surprise. When work piles up, you simply won't have the time or the patience to do your taxes or think about potential tax returns.
In such cases, an accountant can be a lifesaver. Not only can you rely on them to calculate your taxes, but you can also rest assured that everything will be filed accordingly and on time. That way, you won't have to worry about taxes or make time to do it yourself. Instead, you can focus on your work without having to worry about financial issues.
Every freelancer simply needs an accountant. The main reason is that you may not have the time or knowledge to properly do your taxes. What's more, hiring an accountant throughout the year means you'll be able to set your finances in order and even benefit from tax deductions and returns.