What The Latest Google Update Means For All Content Creators
Google is tweaking and updating its algorithms all the time, sending SEOs everywhere into a flurry of panic as they scramble to regain lost ground.
And the aftermath of Google's latest update was no different.
But what exactly was it, and what does it mean for content creators who want to stay ranking on the SERPs? Let me break it down for you.
What Was the Latest Google Update?
On the 1st August 2018, Google confirmed it had rolled out a major broad core algorithm update, commonly known as the Medic update.
In an official statement, it confirmed that a major update had occurred, and that it was implemented with the aim of improving the way Google matches results to queries. Finally, Google stated that any websites that dropped in search engine results pages did not do so as a result of low quality.
As the name suggests, the Medic update primarily (but not exclusively) affected medical websites such as online pharmacies, healthcare sites, fitness tips and lifestyle blogs, and so on.
What Did Google Recommend?
In their tweet, Google redirected us to its advice following the March update earlier this year, namely that there was no way to "fix" sites that had dropped in SERPs. Instead, SEOs should continue to focus on creating good content.
But when pressed for specifics, Google's Danny Sullivan directed us to its raters guidelines. Improving content, providing purpose, enhancing page design, and more gave us plenty to think about.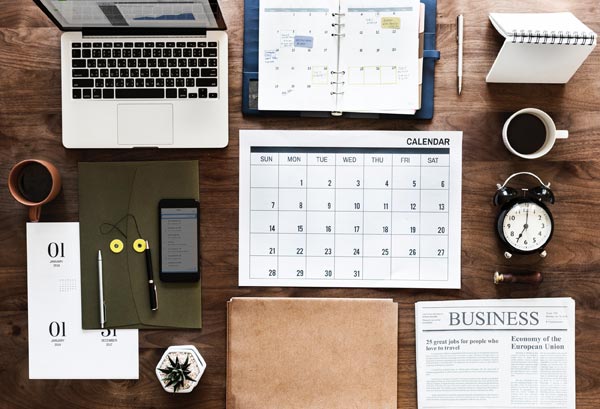 What Does This Mean for Content Creators?
But the advice proffered by Google often leaves many brands, SEOs, and digital marketers wanting more. As content creators, what does the Google Medic update mean for us? And what can we do better (or differently) to get the cream of our content to rise to the top?
Please Optimize for Expertise
Google's guidelines state that high quality pages are those that have a clear benefit. This benefit is assessed on, among other factors, E-A-T. This stands for Expertise, Authoritativeness, and Trustworthiness.
Early reports from pundits stated that the Medic update was aimed at improving the trust element of websites. Sites that were negatively impacted by the update had a number of issues that affected this, such as:
Poor reputation compared to competitors
No niche-specific authority
High numbers of negative reviews online
Selling risky or illegitimate products (medical site-specific)
Of course, Google's algorithm might not effectively detect such issues, and consequently other factors may well come into play. So when you're creating content for your site, it's important that you give Google solid, quantifiable reasons to trust your page
It's important that you build trust in your website. So to start with, link out to authoritative pages. What does that mean? For medical sites, that could be linking to government health websites or trusted online doctors, such as USA.gov or WebMD.
But what about general ecommerce websites that got hit by the update? Well, if you know your niche, you'll know your authorities too.
Let's say you own an electronics website, and you're creating product reviews, walkthroughs, guides, and so on. Linking out to reputable sites such as TechRadar or The Verge is fine. But linking out to your friend's Blogger site that they made in 2003 and haven't updated since? Not so much.
And if you're a medical ecommerce website, it's important to take a long, hard look at your product collection. If any of your products could potentially be viewed as harmful or dangerous (opioids and tranquilizers, for example), it pays to reconsider your stock.
Finally, liaise with your outreach team to craft a strong PR campaign that garners you positive coverage, both in the press and on review aggregator websites.
Stand and Deliver (Optimized Consumer Pages)
Another of Google's quality assessors is known as Your Money or Your Life (YMYL), aimed specifically at web pages that "could potentially impact the future happiness, health, financial stability, or safety of users."
These include, first and foremost in this case, medical pages that provide information about healthcare, fitness, drugs, diseases, and so on. Other categories include shopping, financial legal, public service announcements, and similar pages.
It's easy to see why this update would specifically affect medical pages. And naturally, the actions you take for E-A-T would be similar to those for your consumer pages.
But this would also mean adhering to Google's guidelines on specific consumer categories.
For example, if you're creating a financial informational page, you'd need to include relevant disclaimers and suitable industry jargon (or a glossary). Or, if you're creating a medical page, you'd need to update them regularly with expert advice and links to the aforementioned authoritative links.
Depending on your niche, this might require a little critical thinking. Take, for example, the pet industry. It's a popular niche and one that anyone can quickly jump into.And while it's not a niche that immediately throws up any YMYL-related issues, if someone's pet becomes ill from poor advice given by a pet store, that could potentially impact the happiness of users.
It's therefore important to pay heed to Google's guidelines as they apply to your specific niche. Cast a critical eye over your website and ensure your content exudes expertise and authority in every quarter.
Google's advice hasn't changed when it comes to post-update action: continue to create good content, and your site will be ranked as it deserves. But when it comes down to it, it's important that you go above and beyond. Create expert, authoritative content that puts your user first, and you'll ride out the worst of the storm.