Marketing Tactics That Will Boost Your Blog
We live in the age of marketing. You might not realize it, you might not want to believe it, but everything you decide to buy and almost everything you experience has been created by some marketing strategy – such is the way of modern life, and it's nothing to fear or dread. Quite the contrary, marketing shapes the fundamental beliefs, habits, and mindsets of people, allowing them to engage with trustworthy companies, and opt for the products and services that will truly benefit their future.
When it comes to your business, your online marketing efforts play a vital role in shaping the future of your company, ultimately deciding on the scale of your success. One of the most important elements of your digital marketing strategy is your content. Your blog can make or break your business; it can put it on the map and in the hearts and minds of your audience, turning them into lifelong customers.
With these game-changing benefits in mind, here is how you can combine effective marketing tactics with your content in order to boost your blog and touch millions with your unique voice.
Quality Content Reigns Supreme
Before you start thinking about other marketing tactics and ancillary tools that will boost your blog, you need to think about the core element that gives it its meaning, its essence, and the power to thrive. You need to think about the type of content our blog page is going to promote. In the online world, quality always trumps quantity, but if you can bring the two together, you can increase your blog's effectiveness even more.
So instead of rehashing old content from around the web and making short blog posts without any real drive or purpose, you want to put effort into creating catchy, relatable stories fueled with passion that people will love, share, and come back to on a regular basis. Remember, content might be King, but you get to decide what kind of king it will be.
Utilizing the Power of Visual Design
Your blog page is not just a place where stories meet the eyes of hungry audiences – your blog is a place where words and visuals need to come together in creating a comprehensive, irresistible experience that resonates in the hearts and minds of your visitors. This is why visual marketing plays a key role in the success of your blog and your company.
Humans are visual beings, so not only does the text itself need to beautifully formatted and optimized for reading pleasure, but it should also be accompanied by striking visuals that enrich the story further and give it meaning and clarity. So think about complementing your words with infographics, short videos, quality photos, and even popular GIFs in order to elevate content quality and touch your audience on a deeper level.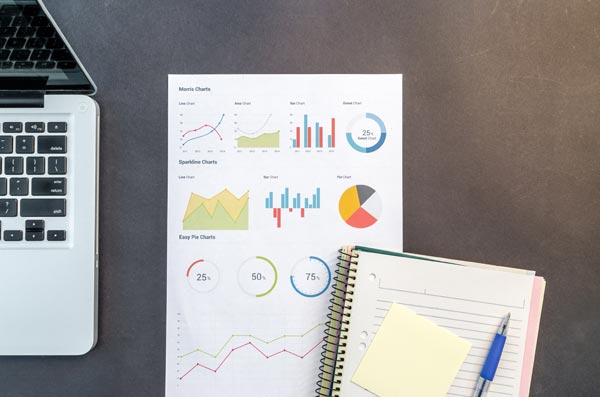 Do Some Thorough Market Research
Implementing marketing tactics without conducting thorough market research beforehand is something like shooting a gun in a tunnel, in the middle of a blackout, blindfolded, wearing earmuffs. That's right, someone is bound to take a hit, and in this case, it will be your business. You need an effective way to find out how your target demographic perceives your brand and your blog, and the best way to do that is to simply ask them.
Nowadays, people can get paid to do surveys online and you want to use this opportunity to gather the necessary insights about your company and your industry that will help you make all the right decisions on the road to success. Translated into your marketing efforts, this means that you can find out exactly how your blog performs, what your audience likes and dislikes, and adapt your approach accordingly.
Create Content with SEO in Mind
A website without SEO is like a ship lost at sea – people know it's out there, but they can't find it and ultimately they will stop wondering whether it still exists. If you want your blog to reach and attract new audiences and become the go-to source of information in the industry, you need to implement SEO into your digital marketing strategy.
Therefore, make sure your content contains all of the keywords relevant to your industry, niche, and business, in order to make Google like you and put your website at the top of the first search page. Keep track of your KPIs and valuable SEO metrics as well in order to adapt according to market trends and stay ahead of the competition.
Engage, Disseminate, Thrive
Finally, your content is not supposed to just sit idly on your website's blog page, waiting to be discovered by a wandering online traveler; no, you need to put time and effort into sharing your content across all relevant social media platforms and engaging with your audience every chance you get. Seeing as how we live in a social media-driven world, it only stands to reason that you should disseminate your content as much as possible in order to boost traffic to your website.
Promoting your content will also elevate your standing in the industry, allowing you to post on reputable websites whose ranking will directly influence your reputation in the eyes of your consumers. In turn, this simple tactic will grant you access to new audiences and help you become the leader in the industry.
Your blog is the lifeblood of your online presence – it allows people to connect with your brand on an emotional level, thus creating long-term, loyal customers and attracting new ones every day. By combining stellar content with these tactics, you will be able to reach millions of consumers around the world and pave the road to long-term business success.