How to Turn Your Blog into an Online Store
Most people believe that in order to start an e-commerce business, you need to lay out extensive groundwork and do some thorough business planning beforehand, then, you proceed to establish an online presence. However, it doesn't necessarily have to go down this way. What if you start a blog just for the fun of it and eventually grow into a powerhouse in your niche? Why wouldn't you capitalize on your reach by selling items you constantly talk about instead of just advertising them? While turning your blog into an online store is a real business possibility (and a safe one at that), there are several things you need to know beforehand.
1. You're Not Starting from Scratch
The greatest problem that most e-commerce businesses have when they first enter the market is establishing trust with their buyers. The good news is that you don't have to worry about this part. Instead of converting first-time visitors, you have a much easier job of persuading your readers to become paying customers. Moreover, seeing as how you will probably sell items that belong to your own niche, every single person on your website already counts among your target demographic – everyone is a qualified lead.
Furthermore, you've already invested a decent amount of time and money promoting through various channels, which means that you have a lot less to worry about reach-wise. If anything, you don't need to compose a brand message, only to alter it a bit. One thing you need to understand, however, is that there's no point in waiting. There's really nothing that's going to happen on its own to improve the situation in which you turn your blog into an e-store.
2. Choose Products Carefully
In the previous section, we discussed the perks of already having a good reputation before entering the market. So, you need to choose products that are compatible with your niche in order to make your transition not look like a transparent money-grab. Remember, your audience already possesses some level of brand loyalty, but loyalty goes two ways. If you step too far outside  your field, they might interpret this as a betrayal, which will make them not just abandon your brand, but also harm your online reputation. We're talking about negative comments, negative reviews and threads against you on platforms such as Reddit.
In order to avoid this mistake, you need to ask some questions. For instance, you can start by asking "Who's likely to buy your products?" If the answer is anyone but your current audience, this might be a bad choice. Then, you need to inquire about the features and the quality of the product, as well as its pricing. Keep in mind that by displaying a product on your website, you're not just endorsing it, but also vouching for it. Standing behind a faulty, overpriced or ineffective product is the last thing you need.
3. Provide Necessary Funds
Another thing you need to do is provide necessary funds for this transition. As an e-store owner, your overhead will be somewhat greater, which means that your break-even point will be higher than when running a blog. Seeing as how you're also hoping for higher returns, you need to invest a bit more in digital marketing techniques such as PPC advertising and SEO. All of this requires an investment, which is why you might want to pay attention to various available fundraising options like online loans.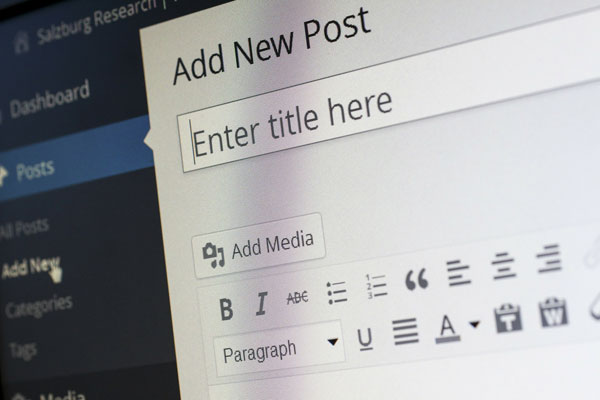 4. Keep Focusing on Blogs
In the digital world, you have both e-stores with a blog and blogs with an e-store. Based on this, the primary focus of your audience gets determined. Nevertheless, as a blog-turned-e-store, it's safe to assume that your audience will still care more about your content than your products. For this reason alone, it's paramount that you don't neglect your blog, especially once your e-store starts making more money. It's quite easy to lose track of your priorities once this happens, but keep in mind that it is your blog that drives the sales, even if the numbers on your account may not show it.
5. Simple Check-out Process
At the end of the day, regardless of how loyal your audience is, if your business is inefficient in e-commerce, it's much simpler for your reader to check out the product review on your blog and buy it somewhere else. This happens even if we're talking about a regular reader and fan of your content. To avoid this, find an adequate shopping cart solution and go for the one with the cleanest check-out process. Since most of them have something to offer to each niche, the choice of the right one for your blog-turned-e-store should be even easier to make.
Conclusion
Running a blog is similar to running a business. In fact, some would even argue that it is the exact same thing. Still, this doesn't make a transition into something with a more business-like structure any easier. Nonetheless, by utilizing your strengths, which shouldn't be that hard to do, you can make this transition an extremely lucrative one.